Hands On Web Design by Shannon Laird
We specialize in Custom Web Design, Web Hosting and Maintenance, primarily for small business. We want to be your Web Designer!
Call today for a free web design quote.
Responsive Websites Look Great On All Devices!
Desktop
Tablet
Smartphone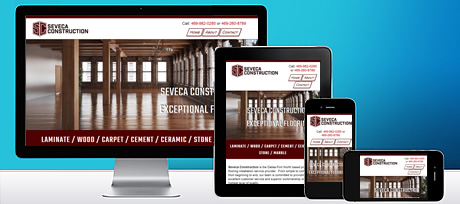 Our professional web design begins with a well planned layout, straight forward navigation and a polished look. A website doesn't have to be flashy, overly complex or expensive to work for your organization. We build affordable websites!
We help you present your business in a well structured design that is easy for your visitors to navigate. We personalize your site with your content, giving you a unique presence on the web. See our portfolio for examples of our work.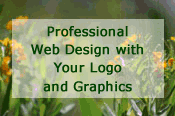 For Quotes Call
972 - 874 - 8435
Business Hours
US Central Time

Every page we design is optimized for search engine placement, according to the goals of our clients, at no additional cost.
We offer economical site maintenance and site makeovers, keeping your content fresh and relevant. For clients who prefer to maintain their own site, our Content Management designs are flexible and easy to update and maintain. CM sites are perfect for non-profits and community organizations.

We Are WordPress Content Management Experts!

We offer itemized pricing, or a reasonable hourly rate. Choose and pay for only the services you need. We will do our best to help you stay within your budget.
Website Design Features
Home page with linked pages
Navigation links on each page
Footer with copyright
Contact links
Banner with your logo
Images and graphics
Clean-cut, precise layout
Upload to host server
Web Hosting, Domains and Additional Design Services
Reliable Web Hosting
Domain Names, Domain Privacy
Email Accounts and Forwarding
FTP & Password Protection
Search Engine Optimization
Mobile Websites
HTML Creative for Email Blasts
Copywriting & Proofreading
Document Conversion
Royalty-Free Images
Logo Design
Graphic Design for Print
Image Touch-up and Resizing
Consultation & Training
Regular Site Maintenance
Periodic Updates
Site Makeovers
Content Management
WordPress Sites
Special Input Forms
Program Scripts
Newsletters & Blogs
Event Calendars
Photo Galleries
Videos & YouTube
Shopping Carts
E-Commerce
PayPal
---
We want to be your Web Designer!
Questions? Quotes?
Shannon Laird
Hands On Web
Flower Mound, Texas
Phone:
972-874-8435
Preferred Vendor, Texas Web Design Services Directory at Marketingtool.com, Texas Web Design and Dallas Web Design.
We have clients in Dallas, Coppell, Addison, Lewisville, Flower Mound, Highland Village, Lantana, Double Oak, Copper Canyon, Argyle, Corinth, Lake Dallas, Temple, McKinney, Plano, Arlington and Denton Texas.