Hands On Web Design by Shannon Laird
We specialize in Custom Web Design, Search Engine Optimization, Local Web Hosting and Affordable Web Maintenance, primarily for small business. We want to be your Web Designer!
Call today for a free web design quote.
Responsive Websites Look Great On All Devices!
Desktop
Tablet
Smartphone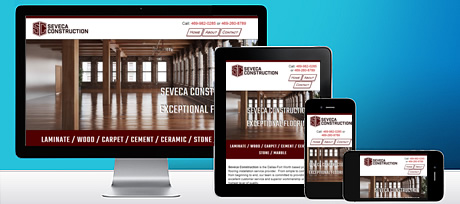 Responsive Web Design Process
We design Responsive Websites. Every site we design is Responsive. A single version of your website automatically adjusts to any screen size. Responsive websites are mobile friendly, look great and work beautifully on all devices: Desktop, Tablet and Smartphone.
All Design and SEO work is done in house, by Hands On Web, Flower Mound, Lewisville, Highland Village, Texas. We do not outsource.
Our professional web design begins with a well planned, responsive layout, straight forward navigation and a polished look. A website doesn't have to be flashy, overly complex or expensive to work for your organization. We build affordable websites!
We help you present your business in a well structured design that is easy for your visitors to navigate on any device. We personalize your site with your content, giving you a unique presence on the web. See our portfolio for examples of our work.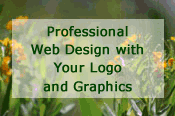 For Quotes Call
214-394-7449
Business Hours
US Central Time

SEO - Every page we design is optimized for search engine placement, according to the goals of our clients.
We offer economical website maintenance and site redesign, to keep your content fresh, relevant and strong in the search results. For clients who prefer to maintain their own site, our WordPress designs are flexible and easy to update and maintain.

We Are WordPress Web Design and Content Management Experts!

We offer itemized web design pricing, or a reasonable hourly rate. Choose and pay for only the web design services you need. We will do our best to help you stay within your budget.
Most of our clients have been with us several years.
"Hands on Web helped make my company more successful. My Websites were outdated and did not display the first class way we do things. Shannon listened to my ideas and improved on them. She gave me a bid for all that I needed. I accepted the great price. Our new sites are now where we want them, with links for direct payment, maps, and everything is easy to find.

I can call Shannon with a change, and it is done without hassle. She has built three different websites for my three companies and hosts our sites. When I need help in any of these areas I make one call and it happens."

Marshall Warren
The Waters, The Shores & The Parks

"SHANNON IS AWESOME!!!! She designed our company's website and had the whole thing up and going in a few days.

We called her back a couple of months later to have her work with our SEO personnel. She built the exact templets we needed. Exact words from SEO personnel were, "It's absolutely amazing how fast she did the work for the price."

We will continue to work closely with Shannon as our business grows. I will be recommending her every opportunity I get!"

Matt Burns
Ecoscape Foundation and Home Services

"Shannon is fantastic! I'm new to business ownership, and have never even thought about a webpage before. Shannon guided me every step of the way! She offered advice and perspective, and she built me a beautiful webpage!!"

Ashlee Horton
Ashlee's Ark

"We hired Shannon with Hands on Web to design our company website. We are so happy with her work. She designed and optimized a beautiful website for us. She is fast, efficient and prompt. We highly recommend her!"

Charlie Brown Sound

"Shannon, I cannot express how much I appreciate your patience and professionalism with developing my web site. The site is a catalyst for success in my business.

Thank you for making suggestions and following through with every detail. I will definitely recommend you to anybody that needs a site."

Tony Mowles, President
Lakeside Flooring, LLC

"Shannon is creative, knowledgeable and a pleasure to work with. Because of Shannon's skill and experience our website has become our best marketing tool.

Her rates are very reasonable and the result on new leads and business from Shannon's work are amazing!"

Vicki Fulfer
Roof Consulting Services

"Shannon Laird is a very patient and trustworthy person. These two traits were invaluable to me during the creative process. Her input was well thought-out and right on target.

I really appreciated her knowledge of how search engines work and what needed to be done in order to get the results I wanted."

Karen Ultee, President
SpeakEasy Prompters, Inc.

"Shannon, Thank you for making our web design and implementation so easy. Your prompt attention to our needs made the process painless. The end result well exceeds our expectations. Thanks so much."

Al Berisha
Giovanni's Pizza & Pasta, Argyle

"I researched a lot of companies before I chose Hands On Web to develop my website, and I couldn't be happier with my decision.

Shannon really took the time to learn about my business and understand what it would take to make my website successful. She came to the table with terrific ideas and together we created a site I'm very proud of. I recommend Hands on Web without reservation."

Wendy De Paz
Lonestar Popcorn

"My experience with Hands On Web in all aspects of website design, maintenance, e-commerce and search engine optimization has been outstanding.

In asking my clients what they think of the website design, organization and user-friendliness, I have heard nothing but compliments and praise. Hands On Web, you folks are pro's, and I am looking forward to a long rewarding relationship for both of us."

Jon Paul Harwood, President
TXS Terminal Exchange Services

"Shannon Laird designed a professional shopping cart for my company, that helped to regain the sales we needed and brought my business to a higher level. Our new site clearly shows all our products and makes it easy for our customers to shop. The feedback from our customers is fantastic.

I recommend Hands On Web to anyone who needs web design help. In my 22 years in business, I have found no one better. I received more than expected. Thank you Shannon."

Susie Burns, Way Cool Designs

"Thank you, Shannon, for making it happen. Very helpful! Very friendly! Very fast!

We appreciate your great service."

ROG Enterprises

"Hands On Web developed a professional website for our group, which is very functional for our industry. Shannon responded quickly to our requests, and she is very knowledgeable. Our unclear vision of what we needed, necessitated her experience, creativity and patience.

Hands On Web will continue to manage our website, and we recommend them for all your web based needs."

George Naughton
Horseshoe Wood, Inc.

"Shannon Laird did an outstanding job building my website, and the price was very reasonable. In six months, I have seen a MARKED increase in business from the web. As the core of our advertising, the website keeps us visible.

Thank you for doing such a professional job for my company."

Chuck Anderson
Anderson Lighting & Electric

"Working with Hands on Web has been an absolute first class experience! Shannon designed an intuitive and engaging website for our dinner service. Our partner throughout the entire process, she continues to provide the support we need, helping us live out our dream of running a small business!

I would highly recommend Hands On Web, and have no doubt they will exceed your expectations."

Scott Sharkey, Founder/Owner
Hey! What's 4 Dinner?

"Shannon has done a wonderful job for us over the past 2 years! Work is always done in a timely and professional manner."

David Dahn
Valley Ridge Roofing & Construction

"Hands On Web Design is the perfect name for your company.

Shannon most importantly listened to our vision and quickly went into action. Our very first website was launched quickly and was precisely what we needed to take our business to a new level.

Thank you Shannon for your attention to detail and being hands on!"

Eric D. Hiller
Paul E. Allen Co., Inc.

"I'm very pleased with my web page. I get a lot of complements on the design. When I need to make changes or add something new, Hands on Web is on top of it. I highly recommend Hands on Web. With all the business competition, it's important to have your business stand out above the others.

Shannon designed Angel Pet Watch and 4 Paws Pet Watch. THANK YOU SHANNON!"

Debra Greenback
Angel Pet Watch

"Hands On Web designed our Women of Flower Mound non-profit organization website. Because the person responsible for content changes year to year, we needed a website that is easy to update, with accessible help when needed. Hands On Web has done that for us. We love the way our website looks, and when we need help posting something, or figuring out how to use a particular feature, we receive a fast response with clear, concise explanations.

The Women of Flower Mound organization recommends Hands On Web without reservation."

Jane Recchia
The Women of Flower Mound

"Hands On Web did a fantastic job building my website. It turned out great and I'm extremely satisfied. Shannon addressed all my concerns, quickly made the changes I wanted, and achieved my vision for my website. Also, she brilliantly configured it for optimal display on mobile devices.

I would highly recommend Hands On Web to a friend or close family member. Shannon absolutely knows her stuff!"

David Medford

"Shannon is wonderful. She asks good question about what my needs are as a business owner and then takes that and develops what makes the most sense for me. I saw a significant amount of new inquiries in areas that I have not ever had. I actually tell Shannon that she made us too busy!!!

Shannon and Hands on Web are wonderful and a key part of our new marketing. Thank you Shannon!!!"

Lisa Dean, Divine Wedding Details
Web Hosting, Domains and Additional Design Services
Reliable Local Web Hosting
Domain Names, Domain Privacy
Secure Encrypted SSL (https://)
Email Accounts and Forwarding
FTP & Password Protection
Search Engine Optimization (SEO)
Responsive Websites
Mobile Websites
Logo Design
Image Touch-up and Resizing
Graphic Design - Web & Print
Royalty-Free Images
Copywriting & Proofreading
Document Conversion
Consultation & Training
Regular Site Maintenance
Periodic Updates
Site Makeovers
Content Management
WordPress Design
WordPress Updates
Special Input Forms
Program Scripts
Newsletters & Blogs
Event Calendars
Photo Galleries
Videos & YouTube
Shopping Carts
E-Commerce
PayPal
---
We want to be your Web Designer!
Questions? Quotes? Please Call or Email Us!
Shannon Laird
Hands On Web
Flower Mound, Texas
We have clients in Dallas, Coppell, Addison, Lewisville, Flower Mound, Highland Village, Lantana, Double Oak, Bartonville, Copper Canyon, Argyle, Corinth, Lake Dallas, Hurst, Granbury, McKinney, Irving, Carrollton, Frisco, Plano, Richardson, Arlington and Denton Texas.